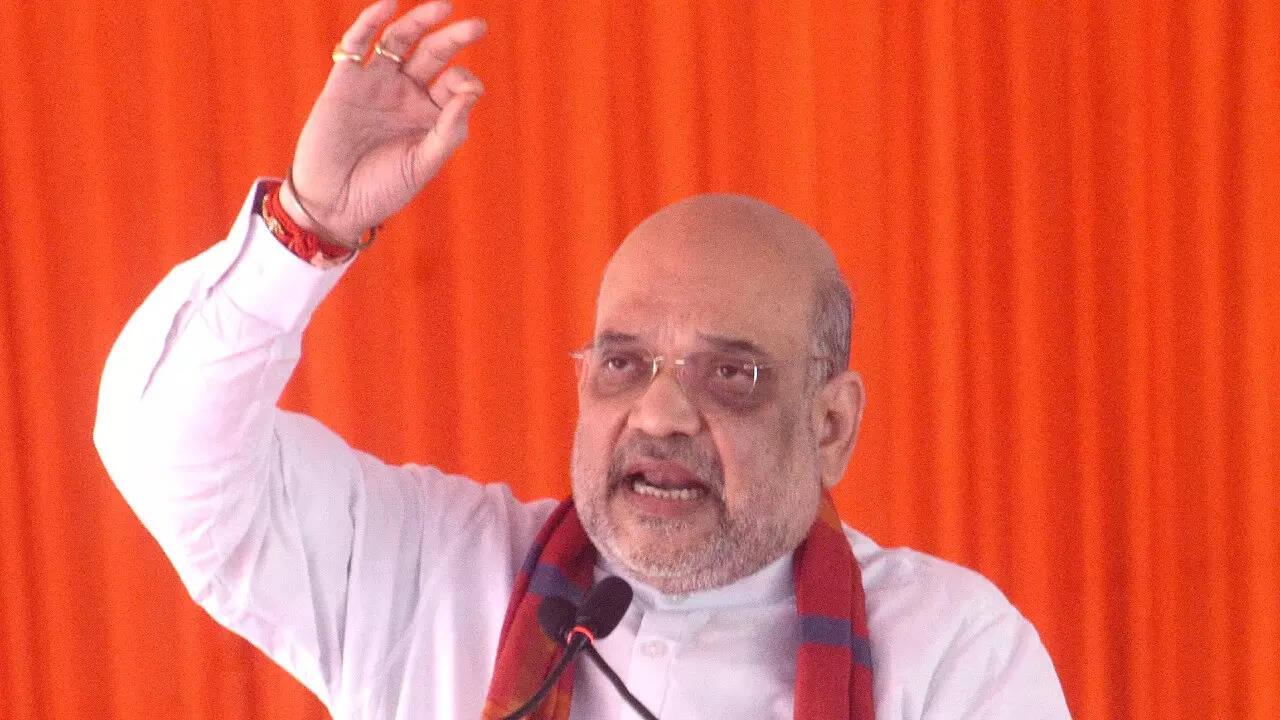 NEW DELHI: Union home minister
Amit Shah
on Friday lashed out at the Congress over its claim that there's no documented evidence surrounding the 'Sengol' and for terming it bogus.
"Why does the Congress party hate Indian traditions and culture so much," he asked. "A sacred Sengol was given to Pandit
Nehru
by a holy Saivite Mutt from Tamil Nadu to symbolize India's freedom but it was banished to a museum as a 'walking stick'," Shah's posted on Twitter.
The home minister said that the Congress needs to reflect on it's behaviour soon after the grand old party leader Jairam Ramesh tweeted that there is no documented evidence of Lord Mountbatten, C Rajagopalachari and Jawaharlal Nehru describing the 'Sengol' as a symbol of transfer of power by the British to India. All claims to this effect are plain and simple bogus.
"Now, Congress has heaped another shameful insult. The Thiruvaduthurai Adheenam, a holy Saivite Mutt, itself spoke about the importance of the Sengol at the time of India's freedom. Congress is calling the Adheenam's history as BOGUS! Congress needs to reflect on their behaviour," Shah said.
'Sengol', which marked the symbol of the transfer of power from the British to India, will be kept as a legacy in the new Parliament building.
It was kept in Allahabad Museum and on Friday morning moved to the national capital ahead of the inauguration of the new Parliament building on May 28.
On Twitter, Ramesh said, "The sceptre is now being used by the PM and his drum-beaters for their political ends in Tamil Nadu. This is typical of this brigade that embroiders facts to suit its twisted objectives. The real question is why is President Droupadi Murmu not being allowed to inaugurate the new Parliament."
On Thursday, the BJP had alleged that the Congress displayed disregard for Hindu traditions by calling the sacred 'Sengol' a 'golden stick gifted' to India's first Prime Minister Nehru and tucking it away in a museum.
Nineteen opposition parties, including the Congress, put out a joint statement on Wednesday announcing a boycott of the Parliament building inauguration.
– With agency inputs