NEW DELHI:
Mumbai Indians
are on a roll with back-to-back 200 plus successful chases in their last two matches in the IPL 2023 and would like to continue their winning momentum as they take on
Chennai Super Kings
at Chepauk on Saturday.
Mumbai's wicketkeeper-batter Ishan Kishan made it clear that the team is "ready for any conditions" and need to keep positive intent and mindset in every game.
"Yeah, obviously that's not my call anyway, I think the management will decide what to do (whether we will choose to bat or bowl) but our intent is going to be very clear.
"Like if the ball is there to be hit, we'll go for it because you know in T20 cricket, you just need one or two good overs. We know they have got plenty of spinners in their side. Because we have played so many years of IPL we know how the wicket is going to play especially in Chennai, so we are ready for any conditions actually," Kishan told reporters.
He also underscored the importance of a good start and said.
"I think it's very important when you're chasing such a big total, you need a good start. You need your powerplay to be good."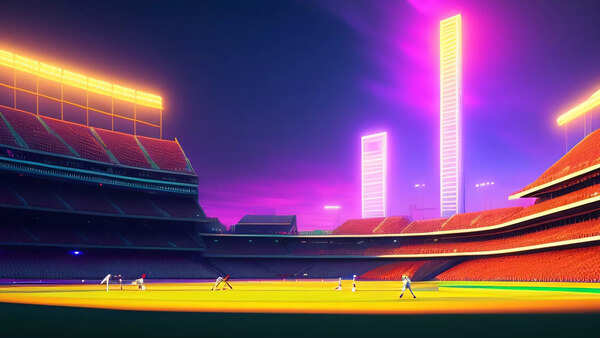 Kishan emphasised on the need to have a positive mindset.
"It was important not to let the bowlers dominate and instead put pressure on them. So that's the positive mindset we keep on in every game."
While CSK are currently placed third in the points table, MI are in sixth position.
About facing Matheesha Pathirana, who has an action similar to the great Lasith Malinga, Kishan said, "I think there are so many technologies now, there are so many videos coming up, we will definitely watch his video what he's trying to do with the new ball. Also, we can't just focus on one bowler."
"At the same time, we can't give him so much respect, if he is bowling well, we have to give him respect. But we need to have a positive mindset, that is if he misses it, we are going to go after you. That will be the mindset.
"Yes, we played Malinga in the nets also when he was with MI, so that gives us a lot of confidence. He was a legendary bowler. We practiced well when he was bowling. We will just look to watch the ball and play our own game, it doesn't matter how he bowls, we don't want to think about what his strength is, we will focus on our mindset and think how we can score runs of his bowling," Kishan added.
Pathirana has developed as a bowler in the death overs with CSK looking to use him towards the end of an innings.
Meanwhile, CSK bowling consultant Eric Simons praised opener Devon Conway and said his ability to play square off the wicket is good and he is able to manipulate the field.
"He is extremely versatile, difficult batter to bowl dot balls to and possesses a lot of game awareness," he said.
(With PTI Inputs)