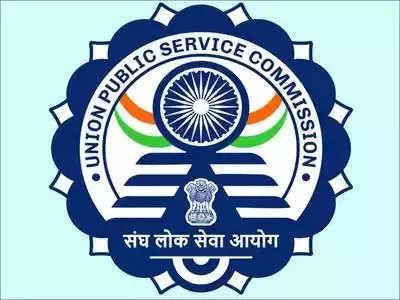 The Civil Services Exam (CSE) is among the most challenging recruitment exams in India. It requires a well-planned schedule and serious dedication to make it to the final list. Every year, lakhs of students sit in the Civil Services Exam to serve the country but not all dreams are fulfilled. The journey is quite demanding and rigorous for working professionals who start their preparation journey for civil services.
The Union Public Service Commission conducts the Civil Services Exam (CSE) every year for candidates who wish to join the Indian Administrative Service (IAS), Indian Foreign Service (IFS), Indian Police Service (IPS), Indian Revenue Service (IRS), etc. The selection process for UPSC CSE 2023 involves 3 stages; Preliminary Examination, Main Examination and Interview.
Working professionals who have full-time jobs, find it difficult to manage their time when they start the preparation for the Civil Services Examination. However, with the right approach and time management, one can crack this exam. Here are some of the most important tips that can help a working professional to crack the UPSC Civil Services Examination 2023.
Create a Timetable
UPSC exams are a test of your time management skills. When you start the preparation for Civil Services, create an effective table that allows you to dedicate ample time for studies outside your working hours.
Study Material
Working professionals should be careful in collecting their study material and other resources. With limited time for self-study, one should be careful while selecting the study material. Try to use a smarter approach so that you can cover the entire syllabus without reading too many books.
Utilise Weekends
This is the time when you can put yourself for an extra hour of study. You should utilise your weekends wisely to study for long hours. Make a separate timetable for weekends where you can dedicate equal time to all subjects.
Create Groups
Find people around you who are working professionals and are preparing for UPSC CSE 2023. It is an effective method to discuss doubts and stay updated with recent groups. A group of serious people can also keep you motivated during this whole journey.
Online Courses
Those preparing for the UPSC IAS, IPS etc. can take the help of online courses. These courses are specially designed for working professionals who can access the classes according to their schedules.
Commuting Time
Make it a habit to use your travel time to read something related to UPSC CSE. Generally, people are immersed in their phones while travelling, but instead of wasting this leisure time on social media, one should read newspapers to work on their current affairs.
Practice Writing
Writing is a major aspect of UPSC CSE preparation. Try to practice writing on random topics, current events and questions asked in the previous year's question paper.
The UPSC CSE is a long process that requires a consistent and dedicated approach. Working professionals find this journey more challenging due to time constraints. However, with the right exam strategy, one can shine in the UPSC CSE 2023.