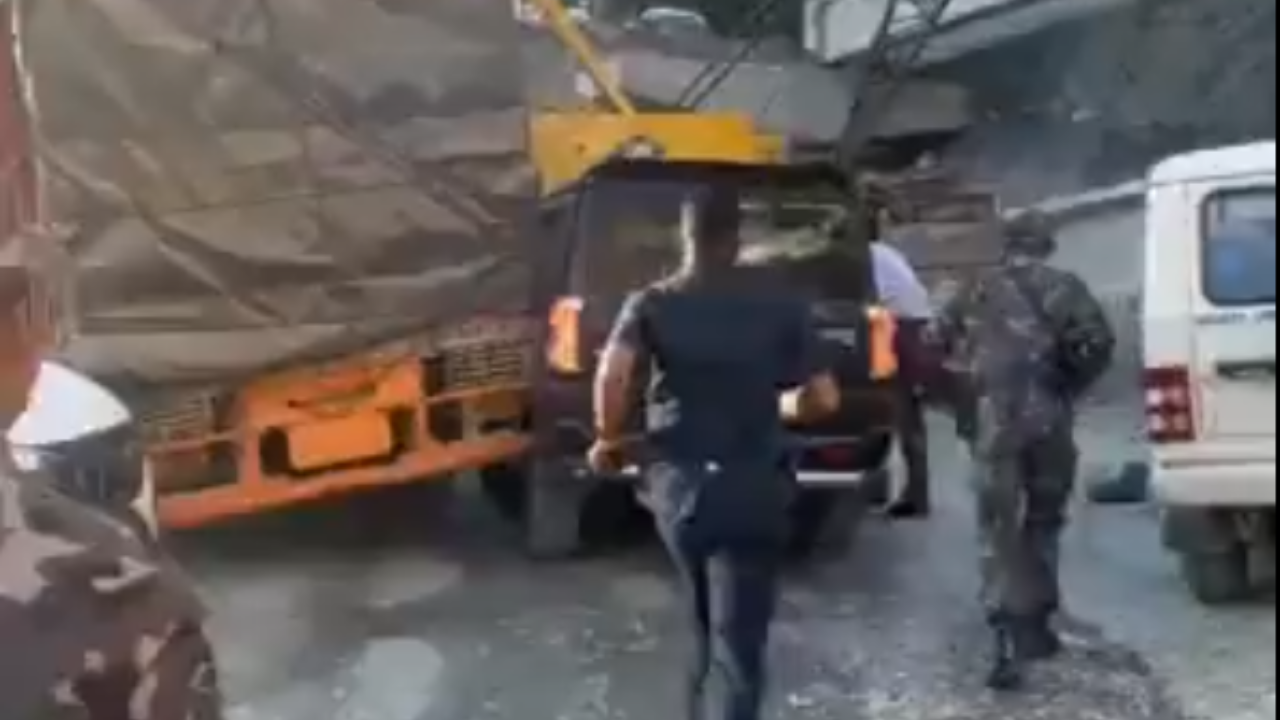 NEW DELHI: Union law minister Kiren Rijiju had a lucky escape on Saturday after his vehicle collided with a loaded truck while going from Jammu to Srinagar. No one was injured in the mishap.
"While going from Jammu to Srinagar by road, Rijiju's car collided with a truck near Sita Ram Passi in Maroog area of Ramban district on the Jammu Srinagar national highway. No one was injured and the minister was driven safely to his destination," said the Ramban Police.
On Saturday, Rijiju visited Jammu and Kashmir to attend the inauguration of the first edition of the Constitution of India in Dogri language at the University of Jammu.
"Going from Jammu to Udhampur in Jammu & Kashmir to attend a Legal Services Camp. Many beneficiaries of the Central Govt Schemes are attending the function along with Judges and NALSA team. Now, one can enjoy the beautiful road throughout the journey," tweeted Rijiju.