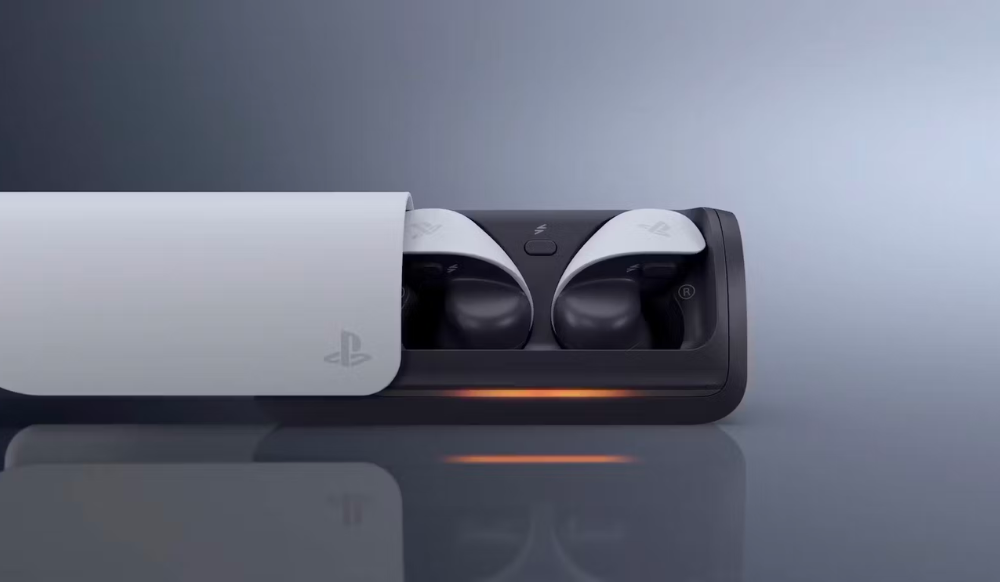 Sony did not just show off the games at the latest PlayStation showcase but also showed off a few accessories for the PS5, a handheld streaming device, aka Project Q, and a pair of PlayStation-exclusive wireless earbuds that can connect to it, PS5 or PC.
Coming later this year, Sony's new earbuds that look highly inspired by the PlayStation use a new wireless technology, which will supposedly allow the earbuds to deliver lossless audio with low latency.
Although Sony has not disclosed the specifications for their PlayStation wireless earbuds, some things can be seen in the teaser video. The earbuds seem to be equipped with physical volume buttons, indicated by the + and – icons present on each bud.
The wireless earbuds in white and black have a design much similar to that of PlayStation 5. One could expect them to come with noise cancellation. The case can be seen to have a sliding design that also matches the DualSense controller's aesthetics, featuring a flashing light bar that lights up yellow and maybe green and red too.
Jim Ryan, the president of Sony Interactive Entertainment, said the PlayStation-exclusive wireless earbuds are made for PS5 and PC, and they "simultaneously connect to smartphones via Bluetooth."
Apart from the support for Project Q, PS5, and PS, there is no word if these earbuds would work with the PSVR 2 or not.
Sony promised to reveal more details in the coming months, so we might have to wait a little more to know everything about these PlayStation-exclusive wireless earbuds.
At the PlayStation Showcase, Sony also gave a sneak peek at the Project Q handheld, which looks a lot like a larger DualSense controller with a screen in the middle. We did not get to know a lot about it, as Sony only shared a brief teaser. Marvel's Spider-Man 2 and a Metal Gear Solid 3 remake were also showcased at the event.