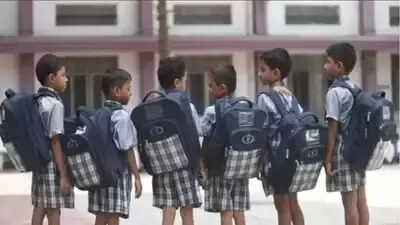 AHMEDABAD
: Suzuki Motors Gujarat (SMG), a wholly owned subsidiary of Japanese automobile giant,
Suzuki Motor Corporation
, recently collaborated with Ahmedabad-based Dr KR Shroff Foundation (KRSF) to support primary education in 22 villages of Ahmedabad, Surendranagar and Mehsana districts.
The objective of the collaboration is to take forward the state government's initiative of quality education for all by improving the quality of education and betterment of education facilities at government primary schools, KRSF said in a statement. Both companies have mutually agreed and decided to support students of the government primary schools in the respective villages.
SMG will help KRSF with a financial grant, in line with the scope and size of the project, to incur capital expenditures and operational costs for the next three years – the period of implementation of the project. KRSF will begin with a foundational learning approach by providing special coaching to weaker students of class 5-8, who struggle with reading, writing and basic arithmetic. The organisation will also take regular classes in schools where there is shortage of teachers.
Pratul Shroff, founder, KRSF, said, "The collaboration with SMG will extrapolate our efforts in the education sectors to more villages in the districts of Ahmedabad, Mehsana and Surendranagar."