NEW DELHI:
Rajasthan Royals
came up with a witty two-worded response to roast a
Royal Challengers Bangalore
fan, who called their clash with
Punjab Kings
an El Clàsico of 'minnows'.
The comment from the supposed RCB fan came after Royals termed their clash with Punjab an 'El Clàsico' — comparing it to one of the biggest football matches, which takes place between giants Real Madrid and FC Barcelona.
The fan called the contest a clash of 'minnows' and was served with a perfect response. The franchise pointed out to his display picture (a pic of RCB logo) — referring to the Bangalore-based franchise's winless 15-year run in the Indian Premier League.
'nice dp' wrote the inaugural champions, teasing the RCB fan.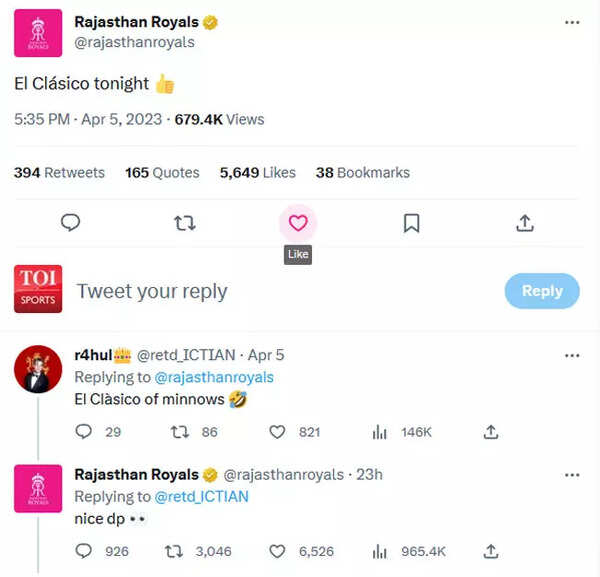 Royals, eventually went on to lose the match against Punjab by 5 runs in a thriller.