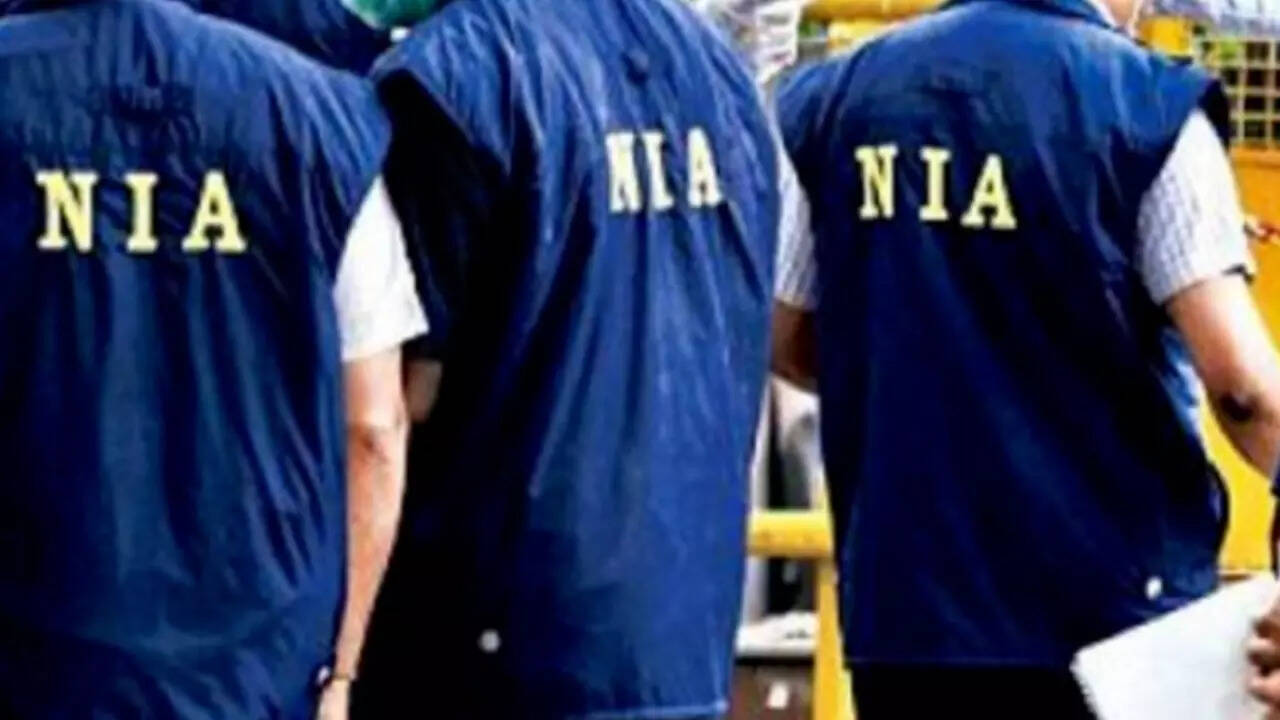 NEW DELHI: In a multi-state crackdown on the nexus among terrorists, gangsters and drug dealers, the National Investigation Agency (NIA) on Wednesday, in coordination with the
Punjab
police and Haryana police, conducted raids at a staggering 324 locations and detained several suspects across eight states and Union territories.
The day-long searches and detentions — as part of 'Operation Dhvast' or 'Operation Destruction' covering locations in Punjab, Haryana, Rajasthan, UP, Madhya Pradesh, Delhi, Maharashtra and Gujarat — were aimed at breaking the terror nexus of Arsh Dalla, a designated terrorist based in Canada, apart from dreaded gangsters such as Lawrence Bishnoi, Chhenu Pehalwan, Deepak Teetar, Bhupi Rana, Vikash Lagarpuriya, Ashish Choudhary, Gurpreet Sekhon, Dilpreet Baba, Harsimrat Simma, Anuradha etc.
The action was focused on weapon suppliers, financiers, logistic providers and hawala operators associated with the hardcore gangs working with drug smugglers and terrorists based out of other countries like Pakistan and Canada.
Wednesday's raids are sixth in a series of such crackdowns on the terrorist-gangster-drug mafia nexus as part of the NIA probe into three cases registered since August 2022, relating to targeted killings, terror funding of pro-Khalistan outfits through smuggling of drugs and weapons, extortion etc. Notable among these cases are the sensational killing of Maharashtra builder Sanjay Biyani and international kabaddi player Sandeep Nangal Ambia in Punjab last year.
NIA in a press statement on Wednesday said it raided 129 locations, the Punjab police 143 locations across 17 districts and the Haryana police, another 52 locations spread over 10 districts, as part of a simultaneous crackdown that began at 5.30 am.
A huge cache of arms and ammunition, including a pistol, live and used cartridges, were seized during the raids, along with 60 mobile phones, 5 DVRs, 20 SIM cards, 1 hard disk, 1 pen drive, 1 dongle, 1 WiFi router, a digital watch, two memory cards, 75 incriminating documents and over Rs 39 lakh in cash.
Among the districts where the searches were carried out are Abohar, Moga, Fazilka , Ludhiana, Mohali, Ferozepur, Tarn Taran, Ludhiana , Faridkot, Roopnagar, Nawashahar, Amritsar, Patiala, Bernala and Jalandhar in Punjab; Gurugram, Yamuna Nagar, Ambala, Rohtak, Sirsa, Kurukshetra and Jhajjar in Haryana; Sri Ganga Nagar, Churu, Bikaner and Jaipur in Rajasthan; Baghpat, Meerut and Lucknow in Uttar Pradesh; Bhind and Barwani in Madhya Pradesh; besides Dwarka, North, North-east, South-east, South, Outer and Outer North districts of Delhi/ NCR.
NIA investigations have revealed that the conspiracies relating to targeted killings, terror funding and extortion were being hatched in jails of different states and executed by an organized network of operatives based abroad. The spotlight on these gangs has become sharper after reports of several prisons becoming havens of the deadly nexus and hubs of gang wars, which recently resulted in violence and murder inside Goindwal Sahib Jail and Tihar Jail.
The NIA has found that many criminals, who were leading the gangsters in India, had fled to countries like Pakistan, Canada, Malaysia and Australia, from where they were engaged in planning serious crimes in association with criminals lodged in jails across India. These groups were carrying out targeted killings and raising funds for their nefarious activities through smuggling of drugs and weapons, hawala and extortions.
NIA had previously conducted searches at 231 locations and seized 38 arms, including 4 lethal weapons, along with 1,129 rounds of ammunition. It has so far frozen 87 bank accounts and attached 13 properties, besides seizing 331 digital devices, 418 documents and two vehicles. Two absconders have been declared as designated individual terrorists, and non-bailable warrants issued against 10 persons and look-out circulars against 14 others.