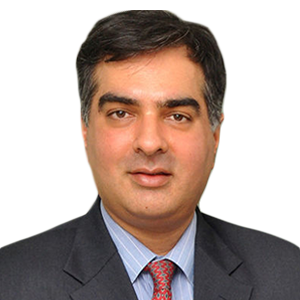 OneAssist is an online platform that offers quick repair and maintenance service for all your home appliances. Gagan Maini, co-founder and director, OneAssis,t recently spoke to Times of India Tech about the company's offerings and more. Excerpts
Q. OneAssist currently offers a wide range of protection plans. What is your plan to make it more accessible to users?
OneAssist was born out of the vision to protect and assist Indians with their everyday essentials, especially things that matter the most to them. As a guiding principle, we have always tried to evolve OneAssist basis the changing lifestyle and demands of our customers. Be it bringing multiple program construct to facilitate flexibility, protecting a host of categories to being present in distribution channels where our customers are available – one of our key endeavours have been to be present where our customers are.
We have a presence in 9,500+ offline retail stores across India. We launched 100+ new protection plans for appliances in Consumer Durables itself last year. We have forayed into multiple new categories like furniture, footwear, eyewear. We are partnering with digital-only retailers. We have been steadily building our own Direct-To-Customer channel. And this is just the start. We will continue our journey to be more accessible to our users till we become the first choice of all their protection and assistance needs
Q. How difficult is it to reach out to every corner of the country as far as the repair program is concerned? Also, what steps
OneAssists
takes to improve the services offered?
As is the case with building any physical distribution channel, even building service channel partners in every nook and corner of India is a daunting task. It comes with its own set of challenges. Ever since the inception of our services, we have been determined to solve for both coverage and control. Coverage was important to solve for penetration of our platform to real Bharat to make it ubiquitous and control was equally important to deliver the experience to our valuable consumers.
Coverage is an easy problem to solve as compared to control. Strong control and governance come with disciplined processes, systems, and execution. Customer first is the value we swear by, and this goes until the last mile in the same spirit and discipline. As we speak, in the personal electronics category, we service customers across all the pincodes in India (26K + pincodes); as far the consumer durable category is concerned, we serviced over 1800 cities in 2022.
We measure a couple of customer-facing indicators like NPS, Google rating, app rating in its truest sense; not only do we measure these metrics, but this forms the central stage while taking key business decisions, and building new categories and systems/processes. We've implemented a holistic customer connect program to listen to our customers (both qualitative and quantitative). These feedbacks are fed into our product and tech roadmap and supply chain design to keep evolving our services.
Q. How do you manage to get parts for different appliances?
We have built a robust supply chain network including service partners, spare depots, and access to local spare shops across eminent locations across the length and breadth of India. Our supply chain planning leverages deep technology to forecast the service requests distribution at pincode, category, product, and spare level. This intelligence is also fed to the service partners for them to plan inventory at their end. Our certified service partners utilize these insights to keep the repair TAT low. We don't keep this inventory on our books. Our partners procure it either in real-time from a spare depot or keep the minimum spare level of top consumed spares readily available with them.
Q . What is the biggest challenge that you see in providing these services?
The biggest challenge that we see is to find the zone of strategic fit and build a highly efficient and at the same time responsive supply chain. Solving this conundrum is what keeps us going at OneAssist. It's imperative to find the sweet spot b/w supply chain response and cost per unit. What makes it more challenging is consumer expectations which are ever-evolving. Millennials and Gen Z need everything in the blink of an eye and therefore we can't get complacent by beating OEMs in the services.
Q. Which is your biggest market, in terms of geography as well as in terms of product category?
We believe that the category of protection and assistance is still in its infancy – in terms of awareness and adoption. However, as technological developments have made gadgets and appliances smarter and more expensive, the demand for protection plans has seen a steady jump. All our protection plans save on time, effort and money – so, it is not surprising that most of our demand comes from metros and mini-metros of India where our users are time-pressed and highly dependent on these everyday essentials as a part of their lifestyle. However, demand from other cities and towns has also started coming in -and they will be the disproportional growth drivers of this category. As a product category, it is only logical that we see a higher skew on smartphones because of their integral part in our everyday lives.