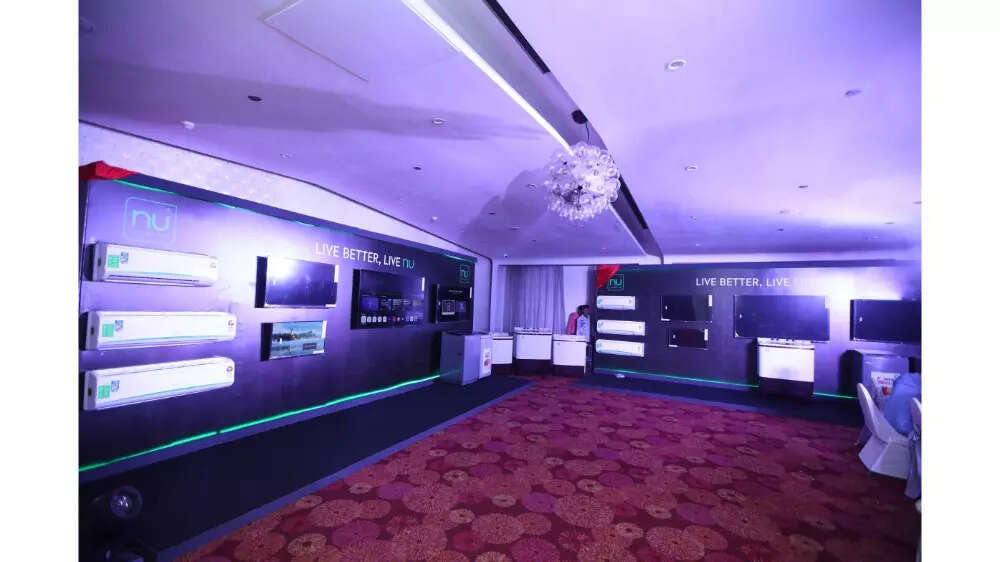 Domestic brand NU has unveiled its home appliances range. The company has introduced smart LED TVs, ACs and washing machines. The TVs are powered by Arm's quad-core processors while the ACs are powered by the Blue Fin technology. NU claims that these products have premium features and designs.
Commenting on the launch of the products, Khushnud Khan, CEO & Co-Founder of Arzooo and NU shared, "The value proposition of NU is backed by our deep understanding of the segment owing to Arzooo and has helped us develop products that address the unmet needs of this segment."
NU home appliances
range: Price and availability
The NU 32-inch HD LED TV is priced at Rs 11,990 while the 43-inch variant costs Rs 19,990. The NU 55-inch 4K ultra HD smart TV is priced at Rs 31,990 and the 65-inch variant carries a price tag of Rs 51,990.
The company's 1 Ton 3 Star variant comes at a price of Rs 27,990, the 1.5 Ton 3 Star variant costs Rs 30,990 whereas, the 1.5 Ton 5 Star variant is priced at Rs 34,990.
Meanwhile, the NU has also launched two fully automatic top-load washing machines, respectively. The 6.5 kg washing machine is priced at Rs 12,499 while the 8kg model costs Rs 16,999.
On the other hand, there are two new semi-automatic top load washing machines available in the latest NU range. The 9kg one carries a price tag of Rs 10,999 while the 7kg variant is priced at Rs 8,499.
The company also mentions that these products are targeted towards "middle-income households".NU's products will be available pan India, covering over 18,000 pin codes. The company has opened 650 service centres in 400+ cities. These products will also be available on Amazon, Flipkart and other offline stores.
Nu home appliances range: Key specs
NU smart TVs allow multi-tasking, web browsing multiple display modes for an improved viewing experience. These TVs are equipped with Dolby Audio, a bezel-less design, 4K resolution and Motion Estimation, Motion Compensation (MEMC).
The company has launched three 4-in-1 convertible, inverter split ACs which offer ambient cooling. They come with instant turbo cool, blue fin technology and R32 refrigerant.
Nu has also launched four washing machines across two categories — automatic and semi-automatic twin-tub washing machines. These machines are equipped with the Quad-i pulsator that helps in creating strong water flow and ensures deep cleaning. Meanwhile, the semi-automatic models support a variety of wash programs and comes with a toughened glass lid.