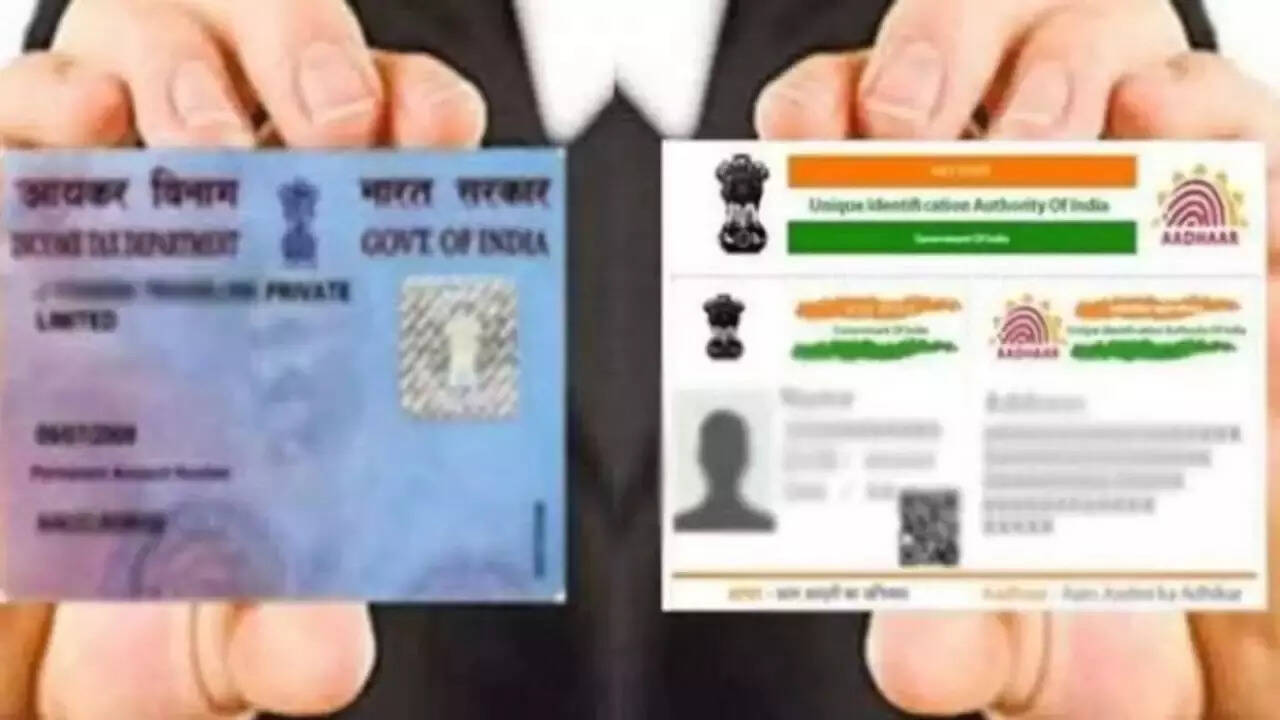 If you have still not linked your PAN card to Aadhaar, then this is your last chance to do so. The Income Tax Department has asked all the PAN card holders to link their PAN with Aadhaar card as soon as possible. Here's all you need to know about it.
Last date to link PAN with Aadhaar
The last date to link a PAN card with Aadhaar is March 31, 2023.
Why it is important
As per the Income Tax Department, your PAN card will become inoperative if you fail to link the PAN card with Aadhaar. According to a CBDT circular, "Rule 114AAA of the Income-tax Rules provides that if PAN of a person has become inoperative, he will not be able to furnish, intimate or quote his PAN and shall be liable to all the consequences under the Act for such failure."
What will happen if you fail to
link PAN card to Aadhaar
In case if you fail to link your PAN card to your Aadhaar then you will have to pay a late fee of Rs 1,000. It is also important to note that your ITR may get rejected by the Income Tax Department if you don't link the PAN card to Aadhaar.
Also an online report suggests that if the two cards are not linked then you may also face issues while accessing government services like applying for a passport, opening a bank account and more.
So, in case if you have still not linked your PAN card with your Aadhaar then follow the below mentioned steps to do so:
Step 1: First, go to the official Income Tax e-filing portal or click on the link — www.incometax.gov.in/iec/foportal/
Step 2: Now go to the 'Quick Links' section and click on the 'Link Aadhaar option'
Step 3: After this enter your PAN card and Aadhaar card numbers and click on Validate.
Step 4: If your Aadhaar card is already linked to your PAN then you will see a message on your screen which reads, 'PAN is already linked with the Aadhaar or with some other Aadhaar'.
Step 5: In case your PAN is not linked to your Aadhaar and you have paid a challan on the NSDL portal, then the payment information will be validated by electronic filing. You will get a pop-up notification saying 'Your payment details are verified' after confirming your PAN and Aadhaar.
Step 6: After entering the required details you have to click on the Link Aadhaar option
Step 7: Now you have to enter the 6-digit OTP received on your registered mobile number.
Step 8: You now have to submit your request for an Aadhaar PAN link
PAN card and Aadhaar link extension date
The government has extended the date to link PAN card to Aadhaar in the past as well. So, there are chances that the deadline may get extended this time as well.