NEW DELHI:
Lucknow Super Giants
will not wear their regular jersey when they face Kolkata Knight Riders on Saturday in their final Indian Premier League league-stage match of the season at Eden Gardens in Kolkata. The franchise has decided to don
Mohun Bagan
's fabled green and maroon-coloured jersey instead.
Both the IPL side LSG and Indian Super League team Mohun Bagan are owned by Kolkata-based conglomerate RP Sanjiv Goenka Group.
The RPSG Group, which bought the Lucknow franchise following IPL's expansion to 10 teams in 2022, are also the principal owners of Mohun Bagan, having acquired a majority stake before the ISL 2020-21 season.
"It is (Mohun Bagan) not an institution, it's actually an emotion. It's legacy represents the city of Kolkata," LSG team owner Shashwat Goenka said.
"It is with this in mind, that we have decided that LSG will don the iconic colours of maroon and green in Saturday's match against KKR at Eden Gardens. It is our way of paying respect to the legacy of Mohun Bagan and to the legacy of our city."
With this LSG hopes to find themselves at home come Saturday, in a must-win battle for both teams' playoff prospects.
"Not just Mohun Bagan fans, but I hope all the residents of Kolkata will support us. For us, Kolkata is our home right. So, as much support as we can get, that's what we would ask for," Goenka added.
The announcement was made at RPSG House in presence of LSG stand-in skipper Krunal Pandya and wicketkeeper-batter Nicholas Pooran.
Krunal, who has been appointed skipper midway into the season in the absence of an injured KL Rahul, said he's looking forward to seeing Mohun Bagan in action some day.
"Yes, I'm aware this year we won the (ISL) trophy as well. I'm aware of the team as well. In fact, I'm looking forward to seeing one of the games as well."
He further hoped that they would have greater support than the home team.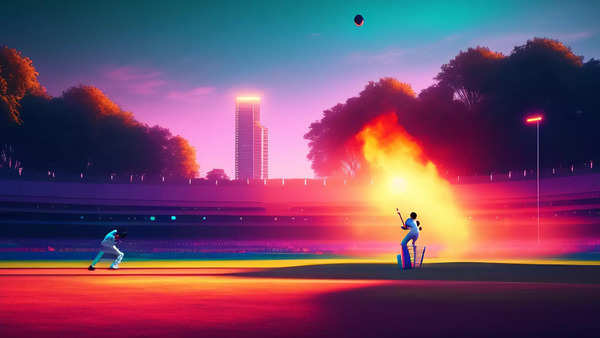 "100 percent (we would have more support). Obviously, wherever we go if we get more support it will boost your confidence. I request all the Mohun Bagan fans to come on Saturday and support us. Hope we do well against KKR," Krunal added.
The announcement came a day after the RPSG Group gave in to fans' sentiments and decided to drop the prefix ATK from Mohun Bagan with effect from June 1.
Following their Board meeting on Wednesday, it was announced that the century-plus old city football heavyweights would be known as 'Mohun Bagan Super Giant' from June 1.
(With inputs from PTI)