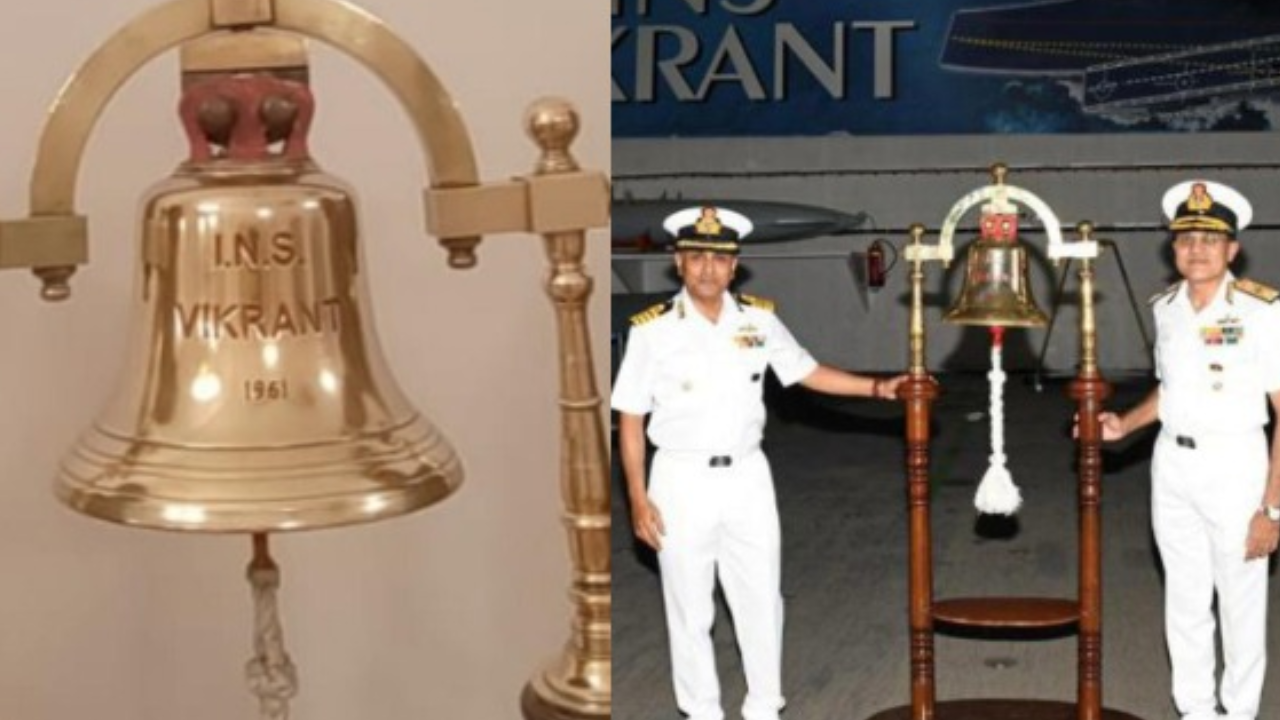 NEW DELHI: The bell installed on the first INS Vikrant which was part of the Indian Navy from 1961 for 36 years, has now been returned to the country's latest and first 'Made-in-India' aircraft carrier of the same name commissioned by Prime Minister Narendra Modi last year.
The bell was on the first INS Vikrant in 1961 after India bought a British-origin aircraft carrier HMS Hercules and gave it an Indian name.
"The bell was on the first INS Vikrant which served till 1997 before getting decommissioned. The bell was later out from there and put up at the earmarked residence of Indian Navy Vice Chief 5, Motilal Nehru Marg," the Navy officials told ANI.
Traditionally bells have played an important role on both warships as they help in indicating the time to the sailors and officers performing different duties and also during emergencies, the officers said.
The bell was returned to the INS Vikrant by retired Vice Chief of Navy Vice Admiral SN Ghormade on March 22 last month.
The officials said the previous Vice Chief decided to return the bell as the force has got its maiden 'Made-in-India' indigenous aircraft carrier and would serve a better purpose there to motivate youth about the rich history of their ship and the Indian Navy.
The traditional bell has been part of a glorious history as it was there on the warship when it played a crucial role in bombarding Pakistan in 1971 and blockading the Karachi harbour.
The warship was very active during the wars India fought against Pakistan and was deployed at key locations to further the security of the nation.
The new warship INS Vikrant was commissioned by Prime Minister Narendra Modi on September 2, last year at Kochi making it the first indigenously built aircraft carrier for the country.
The warship is carrying out trials for the operations of the fighter aircraft from its deck and is likely to get fully operational anytime soon now.