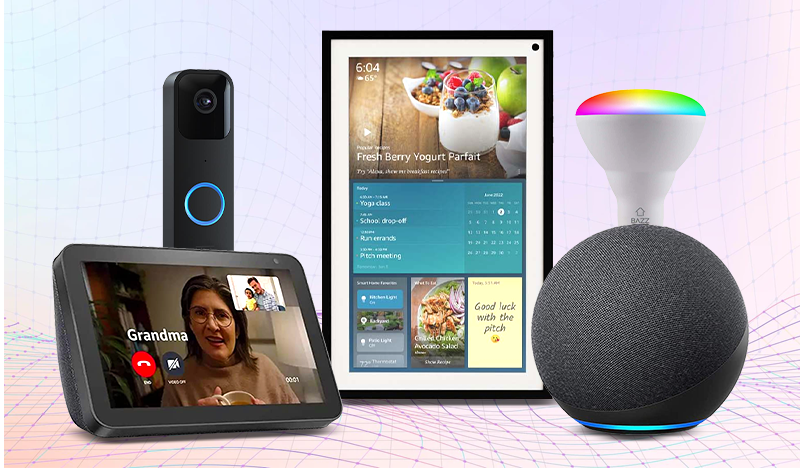 At a time when the world is moving towards automation, global shipments of smart home devices have taken a hit. According to a report, global shipments declined for the first time in 2022 after falling 2.6% year-over-year (YoY) to 871.8 million units.
Smart home devices include smart TVs, home monitoring and security devices, smart lights, and smart speakers among others.
Smart TVs hit the hardest
According to the International Data Corporation (IDC) Worldwide Quarterly Smart Home Device Tracker, smart TVs represented the largest category and experienced a 4.3% decline in 2022. The decline is attributed to YoY comparisons as the market for TVs and other products were extremely strong in 2021, thanks to COVID-related purchasing.
"Smart TVs will likely face another year of decline in 2023 due to macroeconomic pressures and long replacement cycles," said Jitesh Ubrani, research manager for IDC's Mobility and Consumer Device Trackers.
"With the recent entrance of value-oriented brands such as Amazon and Roku, IDC expects further declines in average selling prices for TVs while also bringing premium features down to more affordable price points," Ubrani added.
Apart from smart TVs, other smart home categories such as security cameras, connected doorbells and door locks along with smart displays are expected to grow. The growth will depend on the growing installed base, a recovering economy and the rise of emerging markets.
Adam Wright, research manager, smart home and office devices at IDC said that the ongoing disruptions from supply chain issues, inflation, and uneven economies across the globe have impacted the market's growth in 2022.
"But despite these constraints, the notion of the smart home is now 'mainstream' in many parts of the world and consumers are increasingly looking to these devices to elevate their digital experiences at home and beyond," Wright highlighted.
Modest growth in 2023
IDC forecasts that there will be a modest 2.2% growth in smart home device shipments in 2023 as the global economy recovers. Additionally, this growth is expected to continue through 2027 with device volumes reaching 1.23 billion in 2027.