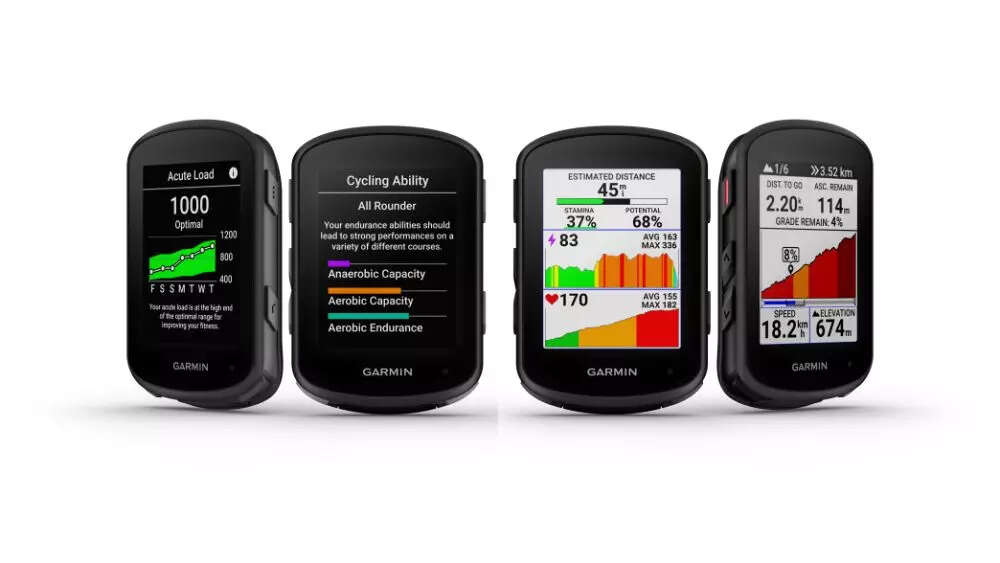 Garmin has expanded its product portfolio in India with the launch of its latest range of GPS cycling computers. The company has launched a total of new cycling computers under Edge 540 and Edge 840 series. The company says that these cycling computers are designed to provide cyclists with a range of performance0based training metrics, comprehensive coaching tailored to individual goals and navigation support.
In terms of features, these cycling computers comes with solar charging and claims to offer 32 hours of battery life and up to 60 hours in battery saver mode.
Garmin cycling computers: Price and availability
The new Edge 540 and 840 series will be available for purhcase via Garmin Brand Stores, Amazon India website, cycling partners and other offline retailers.
Garmin cycling computers: Features
Garmin cycle computers are equipped with a 2.6-inch colour display with button controls to make it easier for usres to operate while cycling. The Edge 840 series also comes with a touch screen for added convenience.
The new devices feature a durable design to sustain different environments, dorps, etc during the ride. The cycling computers are rated to deliver up to 60 hours battery life in battery saver mode and 32 hours in demanding use.
The all-new Edge 540 and 840 series are powered by Firstbeat Analytics, these cycling computers offer insights on metrics such as VO2 max, training status, training load, recovery time and more. Cyclists wearing a compatible Garmin smartwatch can even receive a holistic view of their overall health and wellness with insights like Pulse Ox3, Body Battery energy monitoring, advanced sleep monitoring, sleep score, and more. During a ride, the Edge 540 and 840 Series also provide riders with in-ride notifications when it's time to refuel or rehydrate, as well as insights on how their body is holding up in different environments with heat and altitude acclimation.
Edge 540 and 840 Series offer built-in safety and tracking features like LiveTrack and group messaging for all cycling activities, including mountain biking. The devices are also compatible with Varia cycling radars and headlights for added confidence while riding.
When training indoors, Edge 540 and 840 series pair easily with Tacx indoor smart trainers. Garmin Connect app allows riders to create and send courses to an Edge device, view technical details, log personal achievements, and track training progress.