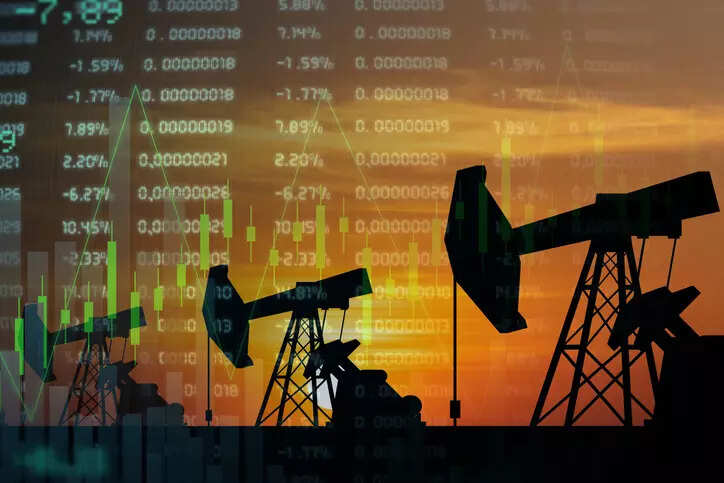 Saudi Arabia and other OPEC+ oil producers have announced surprise production cuts of around 1.16 million barrels per day from May until the end of the year.
So what?
This move increased oil prices by more than 6% on Monday.
Analysts expect the cuts will lift oil prices by about $10 per barrel. The cuts will create political waves across Europe and higher general inflation in the USA.
The Federal Reserve could be under a renewed pressure to keep hiking rates aggressively. The energy crisis in Europe, sending gasoline prices up worldwide.
Advantage
Russia
Higher oil prices would help fill Russian President
Vladimir Putin
's coffers as his country wages war on Ukraine, and force Americans and others to pay even more
at the pump amid worldwide inflation.
Higher energy prices in Europe and America may impact the West's support to Ukraine against Russia.
Further, more countries — particularly from Africa and Asia — may turn to Russia for cheaper oils, thereby strengthening the Putin administration against the West.
Defiance of America?
Earlier, Saudi Arabia had announced production cuts in October 2022 — of some 2 million barrels a day — just before US midterm elections, in which soaring fuel prices were a major issue. Back then, US President
Joe Biden
had said there would be "consequences" and lawmakers from his party had called for freezing cooperation with the Saudis.
When
The OPEC+ production cuts come as purchases by China — the top crude importer — are expected to hit a record in 2023 as it recovers from the Covid-19 pandemic, while consumption in India — the number-3 importer — remains robust.
For India
India buys 85% of its crude oil needs from overseas markets. In a pre-Ukraine war world, sharp cuts in oil production by OPEC+ would have hit India hard, pushing its import bills, impacting local investors.
But in the recent months, India has substantially shifted its import source from traditional suppliers to Russia at a discounted rate. This gives India some insulation against the decision taken by OPEC+.