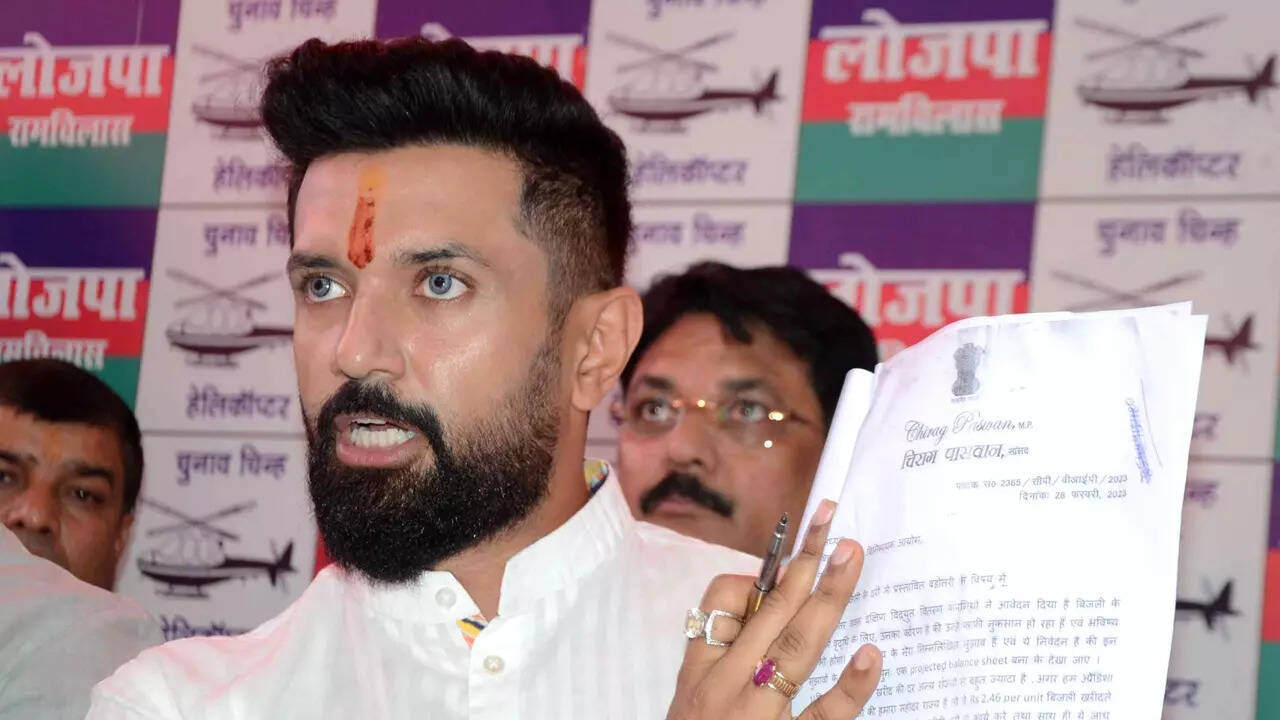 PATNA: After Union home minister Amit Shah claimed that his party will contest all 40 Lok Sabha seats of Bihar in 2024, Lok Janshakti Party Ram Vilas (LJPR) hinted that his party will also contest on all 40 seats as well.
After reaching Patna, Paswan said: "Every party wants to expand its reach. Amit Shah is doing the same. We are also preparing to contest Lok Sabha election 2024 on all 40 seats. You know that we recently went to Biharsharif Nalanda to strengthen our party and I am going to Mokama today. So we are also preparing to contest all seats of Bihar."
"You know that LJPR has a party structure in all Lok Sabha constituencies of Bihar and they are working well," he said.
When asked about the collaboration with his uncle's party Rashtriya Lok Janshakti Party (RLJP), Chirag Paswan said that it is not possible in this life.
Chirag Paswan, Pasupati Kumar Paras and Upendra Kushwaha are openly supporting BJP. They were expecting alliance with the BJP in the 2024 Lok Sabha election. But, after the announcement of Amit Shah, it would be a big jolt to these three leaders.
Amit Shah, during the Nawada rally on Sunday claimed that BJP will contest Lok Sabha election on all 40 seats of Bihar.
Besides Lok Sabha poll preparation, Chirag Paswan also targetted chief minister
NItish Kumar
for the violence during Ram Navami in Sasaram and Biharsharif.
"CM Nitish Kumar is also a home minister of the state. Where was his intelligence? How the stones were stored on the rooftops of the buildings and district administration of Sasaram and Biharsharif were clueless about it. Who is responsible for it? The state government has completely failed in preventing such violence in these two places," Paswan said.
"The party of Nitish Kumar is blaming BJP for the conspiracy. If this is true, then expose its leaders with solid proofs. Arrest the accused and put them behind bars," he said.