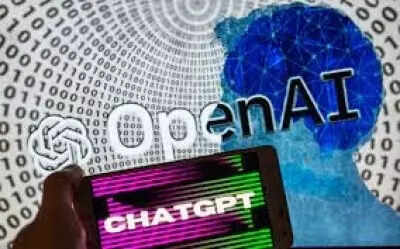 After Italy, OpenAI's popular artificial intelligence chatbot, ChatGPT, may be in for more trouble. The German commissioner for data protection told the Handelsblatt newspaper that Germany may consider blocking the AI chatbot, ChatGPT, due to data security concerns. "In principle, such action is also possible in Germany," Ulrich Kelber told the paper, adding that this would fall under state jurisdiction. Kelber further said that Germany has requested more information from Italy on its ban. Microsoft-backed OpenAI so far has no offices in the European Union (EU).
Ban on ChatGPT in Italy
Last week, Italy's data protection watchdog issued an immediate ban on access to ChatGPT citing alleged privacy violations. In a statement, the Italian National Authority for Personal Data Protection said that ChatGPT had "suffered a data breach on March 20 concerning users' conversations and payment information of subscribers to the paid service". The decision, which comes into "immediate effect," will result in "the temporary limitation of the processing of Italian users' data vis-a-vis [ChatGPT's creator] OpenAI," the watchdog said. Italy is the first Western nation to take action against an AI-powered chatbot.
The Italian investigation into OpenAI was launched after almost a nine-hour-long cyber security breach on March 20 that led to users being shown excerpts of other users' ChatGPT conversations and their financial information. The exposed data reportedly included first and last names, billing addresses, credit card types, credit card expiration dates and the last four digits of credit card numbers, according to an email sent by OpenAI to one of the affected customers and seen by the Financial Times.
The Italian watchdog also accuses OpenAI of failing to check the age of ChatGPT's users, who are supposed to be aged 13 or above.
Other European countries planning ban on ChatGPT
Privacy watchdogs in France and Ireland too said that they have also contacted the Italian data regulator to discuss its findings. "We are following up with the Italian regulator to understand the basis for their action and we will coordinate with all EU data protection authorities in relation to this matter," said a spokesperson for Ireland's Data Protection Commissioner (DPC).