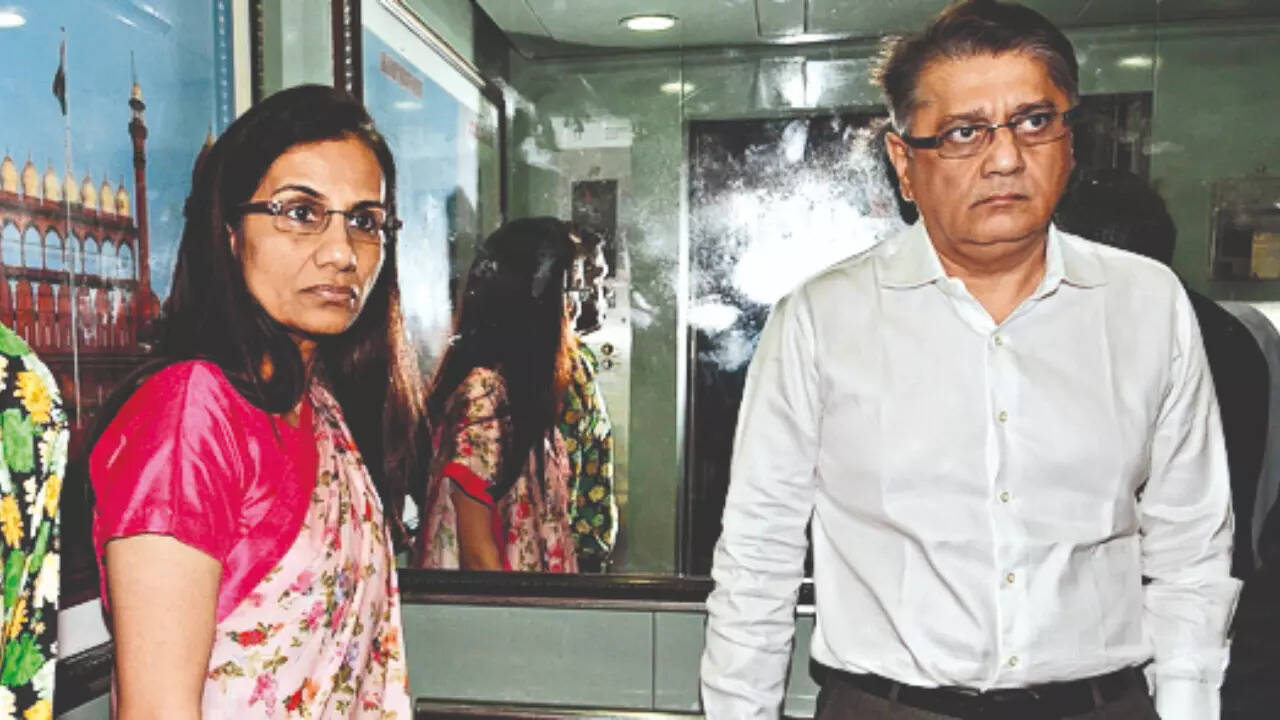 MUMBAI: The CBI has submitted a chargesheet against Chanda Kochhar, ex-CEO of ICICI Bank, her husband Deepak Kochhar and VN Dhoot, founder of the Videocon group, in a Rs 3,250 crore loan fraud case. Also named in the chargesheet are 6 others, including companies, and one of Dhoot's close relatives who allegedly signed documents related to the loan disbursement. Another accused is a chartered accountant who allegedly gave a certificate claiming that the loan amount was utilised for the purpose for which it was disbursed.
The prosecution said sanction to prosecute Chanda is awaited from the bank.
Among the charges, the CBI has invoked Section 409 relating to criminal misconduct by a public servant of IPC . Other charges under the IPC include 420 (cheating) and 120B (criminal conspiracy) in addition to offences under the Prevention of Corruption Act.
The document has been submitted before the appropriate department in the sessions court for verification. T he chargesheet will then be sent before the special CBI court, which will commence proceedings on its cognisance.
The CBI had arrested Kochhar along with her husband and Dhoot in the case in December 2022. In January, the court released them on bail.
According to the CBI's case, two companies formed in 2008 were used as part of a quid pro quo arrangement between Chanda and Dhoot. Dhoot allegedly transferred his holdings in the two companies to Deepak just before Chanda became head of ICICI Bank.
ICICI Bank subsequently sanctioned Rs 1,700 crore worth loans to Videocon Group, most of which turned into non-performing assets (NPAs). Earlier Kochhar's advocate had challenged her arrest in the case stating it was illegal and violation of laws as sanction was not sought.
CBI had alleged that Chanda Kochhar received a Rs 64 crore kickback from Videocon Group for her own use (through an investment in her husband's firm). CBI had also alleged that as part of another quid pro quo, she resided in a flat without consideration during the period she dealt with the Videocon loan proposal. The flat was under litigation for possession between Videocon and Deepak Kochhar.