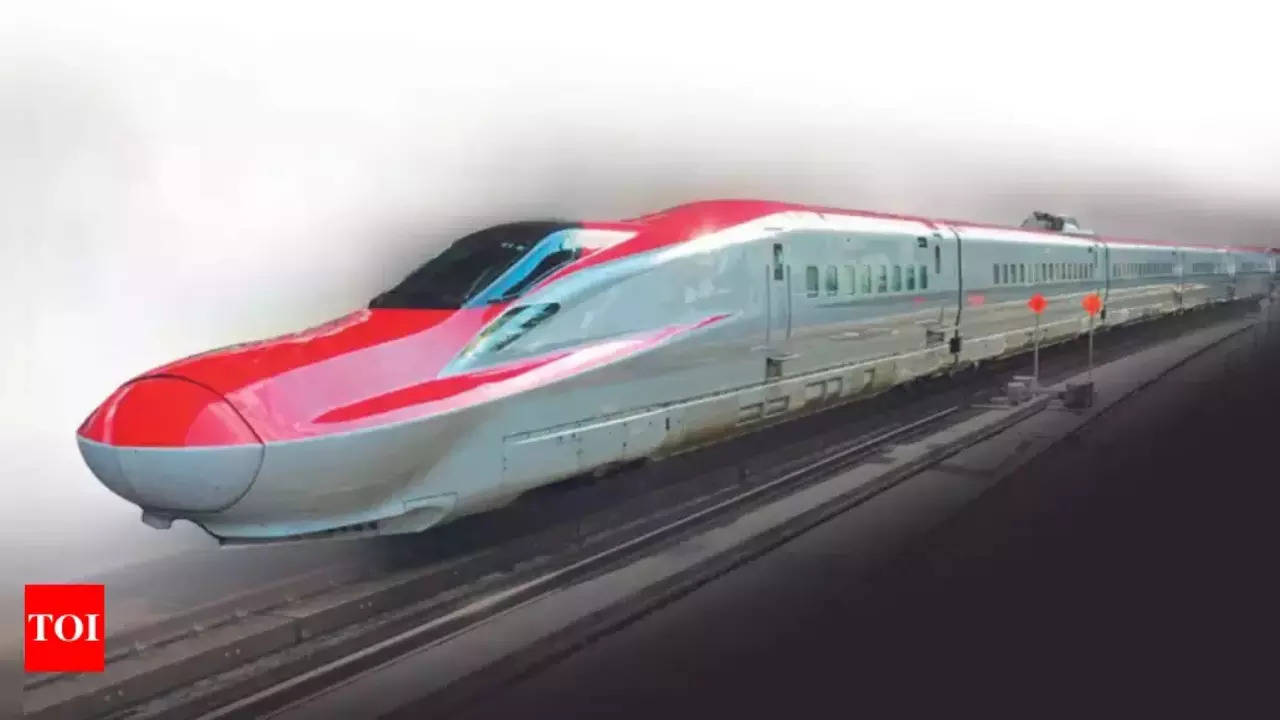 NEW DELHI: Afcons Infrastructure has emerged as the lowest bidder for construction of a 21-km-long tunnel, including India's first 7-km-long undersea tunnel, in
Maharashtra
for the Mumbai-Ahmedabad bullet train project. The tunnel will be constructed in five years, indicating that operation of the first bullet train on the stretch will not be possible before mid-2028.
"The financial bids of two technically qualified bidders were opened and Afcons Infrastructure Limited has quoted the lowest bid," the National High Speed Rail Corporation (NHSRCL) said in a statement. Afcons has quoted Rs 6,397.3 crore for the project.
The tunnel will be built between the underground station at Bandra-Kurla Complex and Shilphata in Maharashtra and the undersea tunnel will pass through Thane Creek. It will be a single tube tunnel to accommodate twin tracks for both up and down trains. As per the project, 39 equipment rooms at 37 locations will also be constructed adjoining the tunnel location.
Officials said to construct this, tunnel boring machines (TBMs) with a cutter head of 13.1 metre diameter will be used. In the case of metro rail and mass transit systems, usually 5-6 metre diameter cutter heads are used for building tunnels in urban areas. While three TBMs will be used for constructing 16km of the tunnel portion, the remaining 5km will be done through New Austrian Tunnelling Method (NATM).
The tunnel will be about 25-65 metres deep from the ground level and the deepest construction point will be 114 metres below Parsik Hill near Shilphata.
Railway minister Ashwini Vaishnaw had informed Parliament that they had achieved about 32.9% of progress in Gujarat and 13.7% in Maharashtra in this ambitious project. He said, "Till now, out of total 352km elevated viaduct, approximately 257km of piling, 180km of foundation, 155km of pier and 37km of girder launching have been completed in Gujarat and Dadra and Nagar Haveli."
The railway ministry expects the first trial run of the bullet train on a 50-km portion in Gujarat in 2026.