NEW DELHI: The
BCCI
will set the ball rolling for the sale of the media rights for bilateral cricket at home and commence the process to appoint the head coach of Indian women's cricket team at its Apex Council meeting on Sunday.
After the Rs 48,390 windfall from the IPL media rights, the BCCI will have high expectations for the home season rights for 2023-2027 cycle. With the entry of Viacom in Indian cricket's ecosystem, it will be a three-way battle between them, Star and Sony.
The BCCI reaped huge benefits from selling the broadcast and digital rights separately for the IPL and it is expected to follow that for the international games at home. Star had paid Rs 6,138.1 crore for the previous cycle that ended on March 31.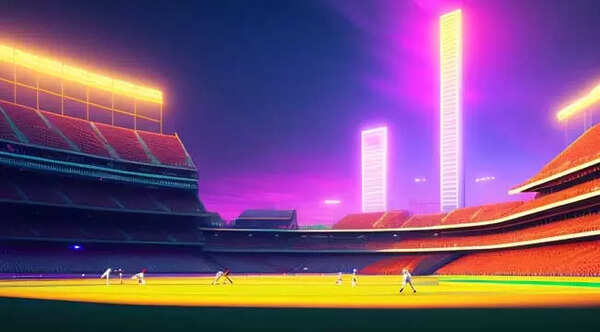 Appointment of women's team support staff
The Indian women's cricket team played the recent T20 World Cup in South Africa without a head coach. Batting coach Hrishikesh Kanitkar had taken charge of the team following the sacking of head coach Ramesh Powar in December.
As the subject finds a mention on the Apex Council agenda, the BCCI will soon invite applications for the support staff including the head coach position.
India had yet again come up short in a knock-out game at the ICC event in February, losing to eventual champions Australia in the semifinals.
Tax exemption for ODI World Cup
The host nation is required to get tax exemption from the government for hosting tournaments organised by the International Cricket Council. However, India's tax rules don't allow such exemptions though the BCCI is pushing for a win-win solution in its talks with the government.
The board could lose as much as Rs 955 crore if the government sticks to its decision to levy 21.84 percent tax surcharge on ICC's broadcast revenue from the 2023 ODI World Cup.
The other items on agenda include ratification of player contracts, revised travel policy of BCCI officials and domestic schedule for 2023-2024 season.
With Byju's jersey sponsorship coming to a premature end, the BCCI will also have to look for a replacement.
Adidas is set to be Indian's team kit sponsor replacing KKCL, maker of Killer jeans.