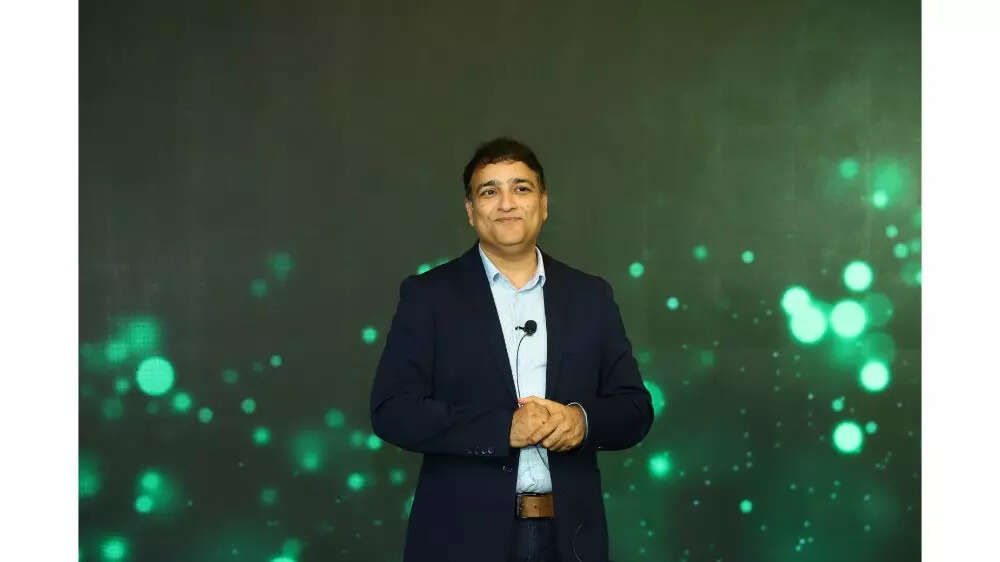 As the world around us becomes increasingly reliant on technology, it is imperative to understand the importance of backing up data. In reality, most backup platforms are not keeping pace with today's demands, making storage more complex for the user. The amount of data generated in the global data sphere is expected to grow exponentially – reaching 221ZB in 2026. Yet around one-third of individuals do not back up their data. World Backup Day, observed on 31st March every year, is a reminder for all individuals – from content producers to large-scale enterprises to those in varied sectors like healthcare, finance, and personal identifiable information (PII) to safeguard their digital heritage for future generations. There is only one way to ensure your data is safe and that is to back it up regularly.
What is the best approach to adopt when creating a backup strategy or reassessing an existing one? A 3-2-1 approach may serve as a baseline for maintaining data integrity – 3 copies of data, on two types of storage media (disk, cloud/tape), and 1 copy offsite (cloud servers). Combining cloud and on-premises backup technologies will ensure businesses' data sets, applications, environments, and users are kept safe and secure. This includes copying data from internal systems to cloud storage, utilising hybrid clouds, etc. With the advent of generative AI applications like chatbots, companies will be able to train these on their own internal data with active. . With mass data movement from the edge to the cloud for AI and ML to happen, cloud backup helps keep valuable information and data sets safe. . Combining the existing backup technologies is the right way forward for organisations that seek to be future ready.
The Hybrid Approach – Cloud, On-Premises, or Both
There is a growing fragmentation of data across disparate infrastructures, including on-premises, cloud, and end-user devices, making it increasingly difficult to ensure successful backups. Most traditional backup methods require different tools to back up data for different environments. With a hybrid approach, you can take advantage of both cloud and on-premises backup. The two can often be complementary. Cloud scalability and security can be leveraged without compromising on-premises control. As a result of this possibility, several cloud-based solutions are available, including S3-intergated storage-as-a-service for multicloud environments, fully managed data migration services, and seamless data transfers between the edge and the cloud. As well as allowing secondary data sets to be stored remotely, cloud backups can also serve as another type of media, provide another location for primary backup or archives, or even serve as a consolidation for many distributed backups, allowing for greater accessibility and reduced manual intervention. A compelling S3 alternative with always on cloud storage is offered by the cloud, complementing any existing multicloud deployment. Taking a hybrid approach to data protection, backup, and recovery will help ensure business continuity as well as deliver cost effective data backup solutions.
Ensuring business continuity with cloud storage backup
To accommodate the rapidly changing needs of enterprises, cloud storage for backup is available in many forms – public, private, hybrid, and multicloud. Ransomware protection, enterprise-grade identity management, and data encryption at rest and in flight, safeguards critical enterprise data from loss or theft. Since most businesses are moving to multicloud, using object storage that is designed to support multicloud deployments would be a smart move. Cloud-based object storage can help businesses manage massive amounts of unstructured data with ease, sophisticated management, and scalability.
Data backup is the best line of defence against cyber threats
As organisations' systems become more complex, cyberattacks have increased significantly.. Decentralised storage, which lowers the risk of cyberattacks because data is distributed, can help them stay ahead of evolving cybersecurity threats by providing immutable storage that cannot be edited or deleted.
The 3-2-1 backup strategy with on-premises and in the cloud with a trusted data storage solutions provider, is a good first step for companies when developing or revising a data backup plan. In this manner, the best value per byte, leading capacity, and proven reliability, can be achieved regardless of the number of backups required (over and above the initial "3"); storage type (SAN, cloud, etc), and location (on-premises or off-premises).
With always-on cloud storage designed to complement an existing multicloud environment, data access, security, efficiency, and compliance can be improved while empowering businesses to activate backups.
By:
Sameer Bhatia
, Director of Asia Pacific Consumer Business Group, and Country Manager for India & SAARC,
Seagate Technology