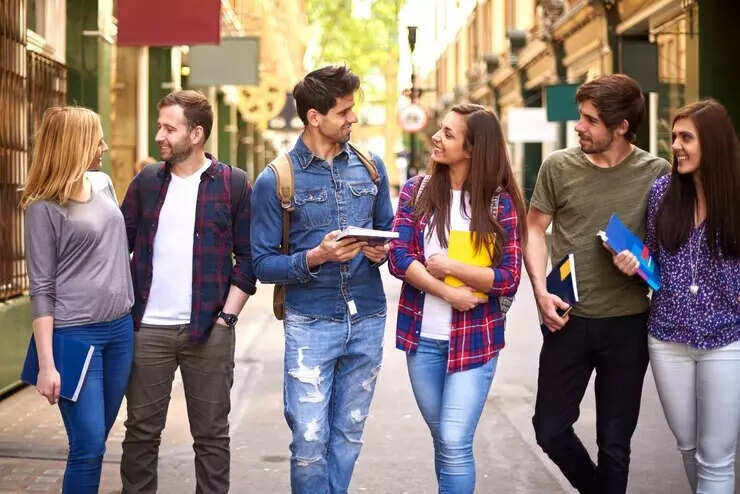 By Zeeshan Jawed
Autonomous colleges along with those with minority status in the city have started the admission process to undergraduate courses after the publication of higher secondary results.
Applicants can log into their websites and fill up the forms if they meet the eligibility criteria.
Colleges have listed guidelines for admissions including the minimum marks required in UG subjects, the deadline and other criteria.
The West Bengal government is introducing a centralised online system for admission to undergraduate courses in all state-run, aided or affiliated colleges and universities from the 2023-24 academic sessions but this will not include those with autonomous and centralized status.
Scottish Church College has even issued a notification that the institute will be conducting its own admissions to UG courses.
All three Ramakrishna Mission Colleges have opened their admission portals. "Last date of application is June 13. The entire admission process is going to be online," said Swami Kamalasthananda, principal of Ramakrishna Mission Vivekananda Centenary College, Rahara.
All Ramakrishna Mission Colleges will be conducting admission tests for all the UG courses.
Loreto College will be accepting applications till June 10 and will try to publish the first merit list on June 21.
St Xavier's College has opened the admission portal.
"For admission to all courses other than Bengali Honours, a student must have studied and passed English in the plus 2 level. Admission of students failing in English or not having English will be cancelled," said an official.
The Bhawanipur Education Society College which offers several courses in humanities, commerce and science has also opened its online admission portal. "The criteria for all the disciplines are on the college's website," said an official.
Barring autonomous and minority-status colleges all other state-run and state-aided colleges have universities that will have a centralized admission portal.
The online admission system will be maintained and operated by the West Bengal State Council of Higher Education and there will be a dedicated bank account of the council to deposit admission fees.
Ramakrishna Mission Vivekananda Centenary College, Rahara: Last date of application is June 10
Ramakrishna Mission Residential College (Autonomous) Narendrapur: Students who have passed plus two before 2022 cannot apply
Ramakrishna Mission Vidyamandira: All three RKM colleges will conduct an admission test for UG courses
St Xavier's College: Last date for filling up the forms is to be announced later. English must be at plus two levels for admission in all subjects except Bengali Honours
Loreto College: Last date for application is June 10 (8 Pm). The first merit list might be out by June 21.
Scottish Church College: Yet to announce the dates and criteria
The Bhawanipur Education Society College: The college has shared eligibility criteria for different subjects on its websites