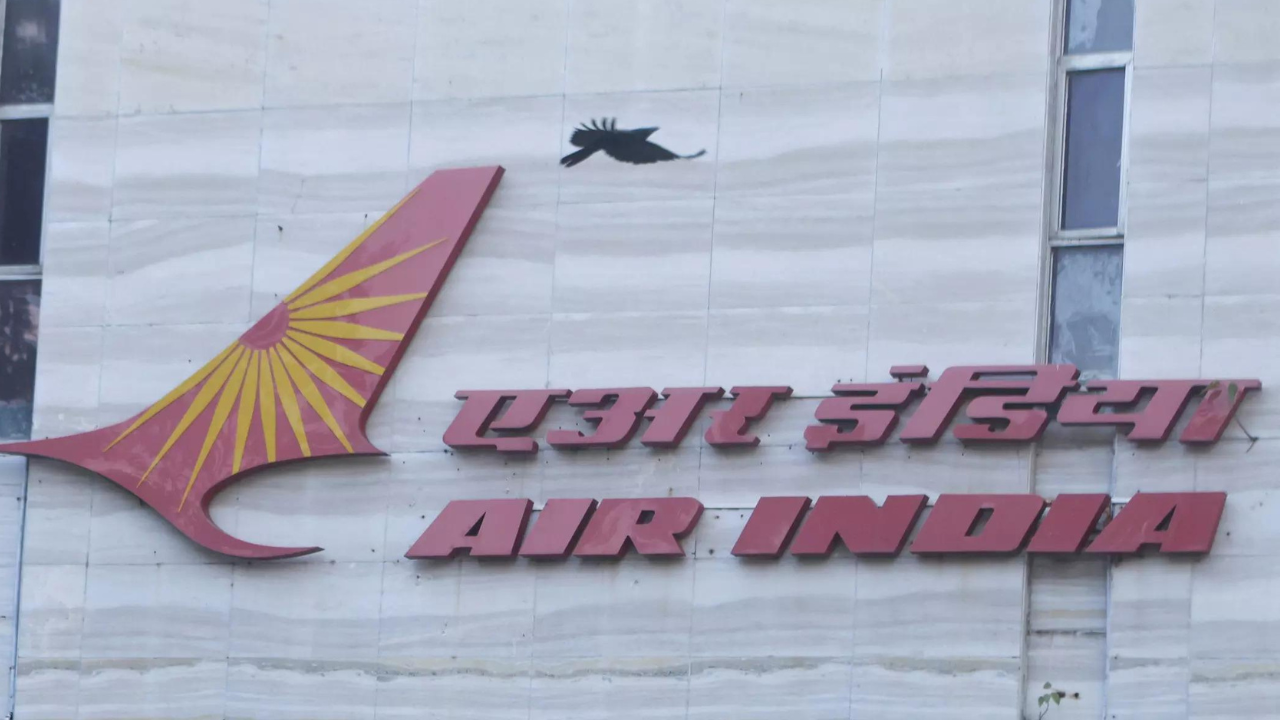 NEW DELHI:
Air India
says modernised its digital landscape to improved customer engagement and operational and cost efficiencies with an initial investment of $200 million. The
Tata Group
airlines aims to "emerge as the world's most technologically advanced airline" and to achieve that it "expects to sustain this pace of investment over the next five years."
Accordingly, it says significant investments have been made "to rapidly revamp its digital systems in close partnership with leading techn firms." AI is building a cutting-edge digital and technology team in Kochi, Gurugram and Silicon Valley. "The digital and technology modernisation effort in Air India is being guided by Tata Group chairman Natarajan Chandrasekaran and AI CEO Campbell Wilson," AI said in a statement.
Every aspect of AI's transformation programme, Vihaan.AI, is powered by technology, from enhancing customer experience to transforming revenue management. The airline says it has already invested $200 million in new digital systems, digital engineering services, and in creating an industry-leading digital workforce. It expects to sustain this pace of investment over the next five years as the transformation journey shifts from catching up with world-class airlines to taking a leadership position by deploying the most cutting-edge technologies ranging from traditional digital technologies to modern generative artificial intelligence (AI). The Maharaja is is also exploring emerging trends such as the application of quantum computing to solve some of the most complex optimisation challenges in the industry.
AI chief digital and technology officer Satya Ramaswamy said: "We are on a mission to delight our customers and create a sustainable competitive advantage in our operations by adopting the world's best in digital technologies. The scope of the technology transformation at Air India is extensive and covers every aspect of the airline including commercial, engineering, operations, ground handling, finance, human resources, and corporate functions. We are empowering employees across the company, ranging from our frontline flying staff to ground crew with the best technology capabilities to help them excel at their jobs."
"We are adopting a cloud-only, mobile-friendly, design-rich, AI-infused, digital-first approach to all our technology initiatives that we are executing with speed. We are very grateful for the goodwill and support from our technology and services partners worldwide who are united by a shared passion to see Air India regain its glory and its rightful place among the world's best airlines," Ramaswamy added.
Some key areas where Air India has already deployed new technology systems or is in advanced stages of deployment are:
Customer engagement: Website and mobile app modernisation; user-friendly customer notifications system; ChatGPT-driven chatbot; in-flight-entertainment system modernisation; customer service portal with real-time customer support request tracking; contact centre modernisation and disruption management.
The other areas include employee empowerment, operational improvements and enterprise systems transformation. The modernisation of Air India's digital and technology landscape is expected to benefit all group airlines including the low-cost carriers.