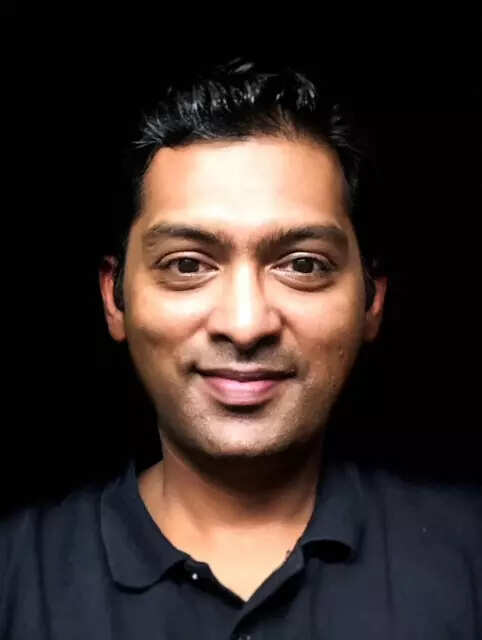 Texting, browsing, gaming, and taking pictures are tasks that have been associated with smartphones for a while now. But chores like grocery shopping, vacation planning, health tracking, and payments have also become smartphone centric lately. Smartphones have become capable of substituting, if not replacing, most other gadgets in our lives. And there is more to come. This year is expected to bring a fresh wave of tech trends, many of which were showcased at the recently concluded Consumer Electronic Show (CES) and the Mobile World Congress (MWC). Of all the innovations that are or will go mainstream on smartphones, these are top seven trends that we think customers are going to show the most love for in 2023:
The fifth G will make itself at home on networks
Smartphone manufacturers have been launching smartphones with support for 5G well before the network's arrival in India. And with 5G now live in India, we expect many smartphone users to move up from 4G to avail of higher data speeds, better connectivity, and reduced latency. 5G will also add a new dimension to mobile gaming, allowing users to download and play even the most high-end games glitch-free. With higher speeds and better network connectivity, experiencing augmented reality, virtual reality and even the Metaverse would become a possibility on smartphones. 2023 is likely to be the year of high-speed connectivity.
Triple camera era cometh
It has been raining cameras in the smartphone segment in recent years. Apart from a few budget segment smartphones, we think a single camera setup has pretty much gone extinct from the tech world. Multiple cameras have been a rage for quite some time now, so much so that there was a time when the multiple camera situation was getting a bit out of hand. Brands went from dual to triple to quadruple and even quintuple camera set ups very quickly. But bigger numbers did not necessarily mean better performance and we think manufacturers have realized this and are likely to finally control the camera count on phones. Indications are that many brands have decided that three is the magic number when it comes to camera sensors. Most flagship smartphones launched last year had a triple camera set up. And these devices set benchmarks for the rest of the tech world. There are still going to be some dual camera phones around (some of them iPhones, we wager), but there will be trendsetting numbers in cameras on phones. Unless an exceptional camera sensor is discovered soon, 2023 will follow the rule of thirds when it comes to cameras on smartphones (pun intended).
No wires needed for charging
Unlike many high-profile features that have become more accessible in a relatively short period of time, wireless charging has taken time to go mainstream. Most of the smartphone world is still stuck with wires and its residents have to plug in their phones instead of just putting them on a wireless charger. We expect this to change in 2023. The popularity of wireless charging is increasing by the day and in 2022, we saw devices come with wireless charging despite having a price tag in the vicinity of Rs 30,000. After being very exclusive and mainly present in flagship smartphones, we have seen the feature make its way to the premium mid-segment in 2022, which is generally the doorway to mass adoption. 2023 should see more phones come with wireless charging.
More gigs of bytes on board, as expansion cards exit
With more powerful smartphones come greater storage requirements. A few years ago, smartphone manufacturers could get away with offering as little as 16 GB or 32 GB of storage and rely mostly on memory cards to compensate. That seems to be changing, with memory cards on their way out. Most mid segment and budget segment smartphones still come with a micro-SD card slot, but we are seeing this change in 2023 already – the iconic Redmi Note 12 Pro series has no memory card slot. Most high-end smartphones have parted their way with memory card slots and have moved onboard storage up a level, while offering special cloud storage packages. 2023 should see this trend percolate to lower price points.
The sound of music…and sound in general to take center stage
Smartphone cameras and displays have had their share of the spotlight. It is now time for audio to take the front seat. As content consumption and multimedia on a smartphone become more of a habit than a hobby for many, audio quality (which was mainly about volume a few years ago) is gaining importance. Which is why smartphone manufacturers are looking to build audio muscle on smartphones. Stereo speakers, which used to be a rarity, are becoming very common and are likely to become almost hygiene this year. Another audio trend that has been making a lot of noise is Spatial Audio. It is a feature which offers you a theater-like, immersive audio experience, with sound seemingly coming from all around you instead of just one source as you consume content on your smartphone. While it is predominantly a TWS feature, it is set to become more mainstream thanks to its integration with Android 13. 2023 will be all about sound on phones.
Gaming to reach console levels thanks to powerful processors
As smartphones become more and more powerful, users are getting very serious about gaming on smartphones. Smartphones chipsets like the A16 Bionic, Qualcomm Snapdragon 8 Gen and Mediatek Dimensity 9200, paired with massive amounts of RAM have literally turned smartphones into mini computers that are not only capable of handling every day chores, multi-tasking and casual gaming with ease but are also mastering the art of handling high-end games. All of this combined with high resolution displays with quick refresh rates, super speakers and long battery life (often with support for fast charging) has made gaming on smartphones an absolute treat. 2022 saw powerful processors being available even on devices priced below Rs 30,000 like the Redmi K50i and the iQOO Neo 6, and we expect this to continue in 2023 as well with chip manufacturers set to take powerful processors mainstream and beyond flagships. Those considering purchasing a console might find themselves wondering if a smartphone makes more sense.
Pro-environment policies would become the rule rather than the exception:
Smartphone companies have increasingly improved focus on what they are leaving behind while creating high-tech devices. The waste generated by these companies, the environmentally unsustainable production process, and their carbon footprint was not really a cause of concern. But with users becoming more aware of the environmental impact of their purchases and leaning towards brands with sustainable and ethical manufacturing policies, many smartphone brands are factoring in the environment in their policies. Apple and Samsung have started using sustainable packaging, recycled material and are promoting better recycling habits. We expect other brands to follow suit as people awaken their responsibility towards their planet.
Of course, these are today's trends! Who knows, metal backs might become a thing again, or someone might make a 3D display that works brilliantly, or AR might take a huge leap forward and even overshadow the Metaverse on phones. It is never easy to predict what the smartphone future has in store for consumers, but one thing we can be sure of – the coming days will enable users to do more on their phones. Smartphones are indeed the nucleus around which our digital lives revolve – and that nucleus will expand and take on new roles and shades in 2023.
By: Ranjit Babu, Director Wireless & TV,
Amazon
India